+44 (0) 1223 830090
info@dhsupport.com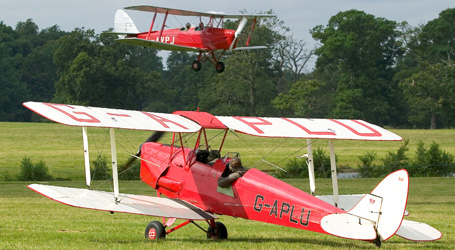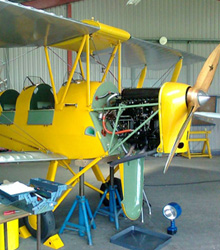 Moths
DHSL is custodian of the extant airframe design data, manufacturing drawings and repair schemes for the entire de Havilland Moth series:
DH60 (All variants)
DH80A Puss Moth
DH82/DH82A Tiger Moth
DH83 Fox Moth
DH85 Leopard Moth
DH87A/DH87B Hornet Moth
DH94 Moth Minor
For the DH82A Tiger Moth only, in 2012 we entered into a CAA Type Responsibility Agreement (TRA) so that the aeroplane remains eligible, if required, for an ICAO-compliant Certificate of Airworthiness to facilitate training and pleasure flying.
Publications
To check the availability and current issue status of all our publications, including those for the whole range of Moth aeroplanes, please click the Publications - Status and Prices button for details.
By printing the Order Form, which when completed should be sent by mail or FAX to our address or contact number.
Alternatively, you can order on-line (For security reasons, details for payment by credit card should be submitted by mail or FAX).
For further payment options click here for information.
A full e-commerce option will follow shortly.
Modifications
The index of Design Authority Modifications for the Tiger Moth only is available at PDF Downloads. Further information, including supply of Modification Leaflets where applicable, is available from DHSL.
Please note that our archive does not contain details of modifications raised independently of DHSL or its predecessor Type Design Organisations, for example those covering avionic installations, fitment to Tiger Moths of wheel brakes or starter motors. Such modifications may also be proprietary to their originators.
Modification lists for Moth variants other than the DH82A do not exist in a publishable form. To answer a specific query we may have to research the corresponding manufacturing drawings and Type Record, pre-war de Havilland Weekly News Sheets, and contemporary Air Ministry Notices.
Technical News Sheets
A de Havilland 'Technical News Sheet' (TNS) corresponds to the industry-standard Service Bulletin, and may likewise be given mandatory status by a National Aviation Authority.
Post-war TNS for 'Moth' aeroplanes were aimed originally at only the DH82A Tiger Moth. Since then the successive Type Design Organisations have embedded any necessary information for the minority Moth types in the one volume of 'Tiger Moth TNS'.
All Moth owners and engineers must therefore refer both to Moth TNS and to the appropriate Maintenance & Repair Manual for their particular type, and should read one in conjunction with the other.
The index of current DH82A Tiger Moth TNS is available at PDF Downloads.
Availability of Spare Parts
We hold a number of smaller airframe parts for the Tiger Moth. These include new wheels, undercarriage axle assemblies, rudder bars, slat linkages, and numerous internal and external metal fittings. Pending our full listing, please e-mail with your needs.