+44 (0) 1223 830090
info@dhsupport.com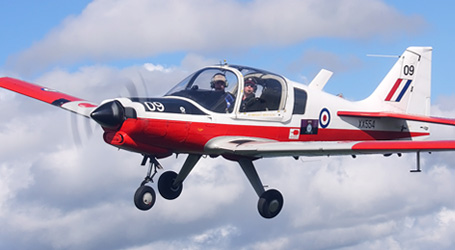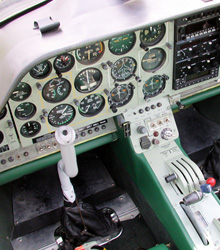 Scottish Aviation Bulldog
DHSL supports Scottish Aviation Bulldog aircraft of the following variants:
Series 100
| | |
| --- | --- |
| Model 101 | As supplied to the Armed Forces of Sweden. |
| Model 102 | As supplied to Malaysia. |
| Model 103 | As supplied to Kenya. |
Series 120
| | |
| --- | --- |
| Model 121 | Supplied to the Royal Air Force as the Bulldog T Mk 1. |
| Model 122 | As supplied to Ghana. |
| Model 123 | As supplied to Nigeria. |
| Model 124 | One demonstrator aircraft only. |
| Model 125 | As supplied to Jordan. |
| Model 125A | As supplied to Jordan. |
| Model 126 | As supplied to Lebanon. |
| Model 127 | As supplied to Kenya. |
| Model 128 | As supplied to Hong Kong. |
| Model 129 | One aircraft only, supplied to a private owner in Venezuela. |
| Model 1210 | As supplied to Botswana. |
Publications
To check the availability and current issue status of all our publications, including those for the Bulldog, please click the Publications - Status and Prices button for details. Note that the UK CAA has also authorised use of Royal Air Force Air Publications for maintenance of Bulldog T Mk 1 aircraft. All such publications can be supplied on request – please enquire for price and availability.
You may order publications from us as follows:
By printing the Order Form, which when completed should be sent by mail or FAX to our address or contact number.
Alternatively, you can order on-line (For security reasons, details for payment by credit card should be submitted by mail or FAX).
For further payment options click here for information.
A full e-commerce option will follow shortly.
Modifications
There are three series of modifications for the Bulldog:
BH Series – This is the main series of modifications approved under civil regulations, with applicability across more than one Model.
BCR Series – This is the 'Bulldog Customer Requirement' series of modifications which may be applicable to one Model only. Typical modifications in the BCR series introduce variations of avionic and military equipment fits.
T Mk 1 Series – Separate to the BH and BCR series of modifications, the Royal Air Force developed its own series of modifications to meet its own specific requirements for the Bulldog T Mk 1. These modifications were approved under military airworthiness regulations and are not automatically applicable to civil-registered aircraft; however, many T Mk 1 modifications have subsequently been approved within the BH series.
The various indexes of Bulldog Design Authority Modifications are available at PDF Downloads. Further information, including Modification Leaflets where applicable, is available from DHSL.
Please note that our archive is unlikely to contain details of modifications raised independently of DHSL or its predecessor Type Design Organisations. Such modifications may also be proprietary to their originators.
Service Bulletins and Service Letters
Instructions for continuing airworthiness may be published as Service Bulletins and Service Letters, which may be given mandatory status by a National Aviation Authority. Bulldog owners and engineers must refer both to SB and SL and to the Aircraft Servicing Manual, and should read one in conjunction with the other.
The index of current Service Bulletins and Service Letters is available at PDF Downloads.
In view of its airworthiness significance, the current issue of Bulldog Service Letter BDG/1/2004, for the management of Bulldog airframe Fatigue Index, is also available as a free download.
Availability of Spare Parts
We stock an expanding range of recent new manufacture Bulldog airframe components, and will in the future have available kits for Bulldog modification BH193, the main spar reinforcement. A new buy of Bulldog engine air intake filters is in course of manufacture. All new parts are supplied with approved release.
Also available is a considerable stockholding of OEM spare parts, ranging from new ribs and other structural parts to repaired muffler assemblies. Pending publication of our full listing, please e-mail with your needs.